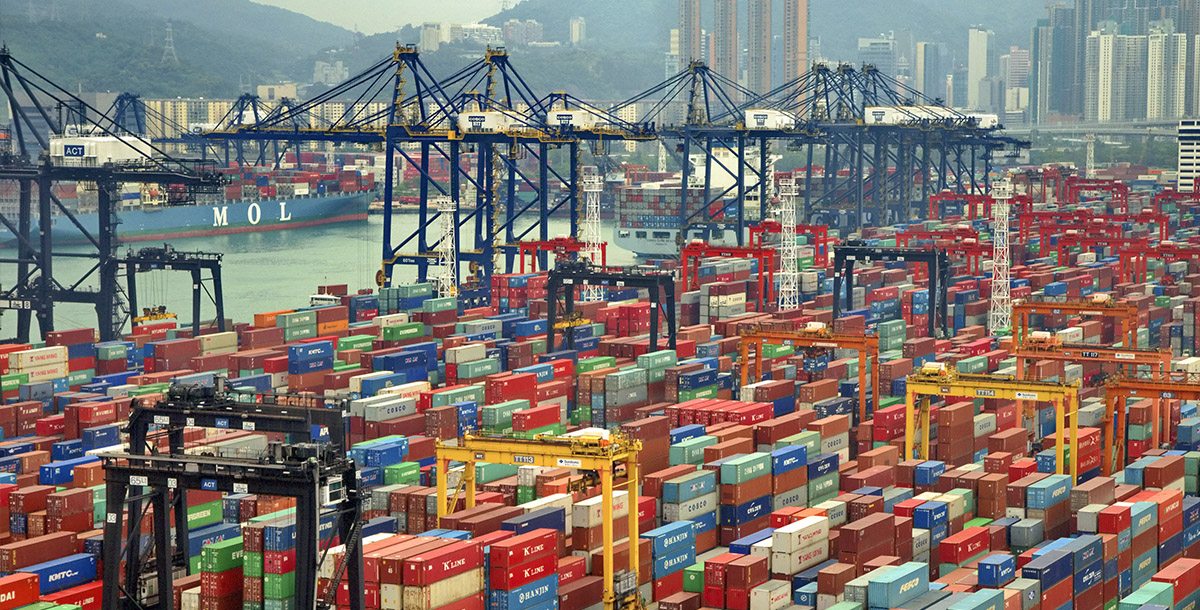 The Top 5 Stories Shaping the New Silk Road – March 3
Hyundai Heavy Industries Joins with Saudi Aramco on Hydrogen Project – "Hyundai Heavy Industries Holdings said Wednesday that it has signed a deal with Saudi Arabia's state-run oil firm Saudi Aramco to cooperate on a hydrogen project. Under the deal, Hyundai Oilbank, HHIH's refining unit, will import liquefied petroleum gas from Saudi Aramco to produce blue hydrogen, which is derived from fossil fuel resources such as natural gas, the holding company said."
"Carbon dioxide captured and stored during the production process will also be provided to Saudi Aramco for the extraction of crude oil from exhausted oil fields. Hyundai Oilbank plans to sell blue hydrogen as fuel for vehicles and thermal power plants or to use it for desulfurization equipment, HHIH said. The refining unit also plans to set up 300 hydrogen charging stations by 2040 across South Korea." The Korea Herald reports.
Chinese Firms Still Actively Hacking Indian Port, Report Says – "At least one connection opened by Chinese state-sponsored hackers into the network system of an Indian port is still active, even as authorities block attempts to penetrate the South Asian nation's electrical sector, according to the U.S. firm that alerted officials."
"As of Tuesday, Recorded Future could see a 'handshake' — indicating an exchange of traffic — between a China-linked group and an Indian maritime port, said Stuart Solomon, the firm's chief operating officer. Recorded Future calls the group RedEcho and says it had targeted as many as 10 entities under India's power grid as well as two maritime ports when the company first notified India's Computer Emergency Response Team on Feb. 10. Most of these connections were still operational as recently as Feb. 28, Solomon said. 'There's still an active connection between the attacker and the attack,' Solomon said, referring to the port. 'It's still happening.'"
"A spokesman for India's Ministry of Electronics and Information Technology wasn't immediately available for comment. "Without any proof, slandering a specific side is irresponsible behavior and an ill-intentioned one," Chinese Foreign Ministry spokesman Wang Wenbin said in Beijing on Wednesday." Bloomberg reports.
Iraq Receives First Vaccines as Gift from China – "Iraq on Tuesday received 50,000 Sinopharm vaccines donated by China, the health ministry announced, launching a long-awaited vaccination campaign."
"Health ministry spokesman Seif Al-Badr told reporters that the first delivery in the early hours meant inoculations could begin.
'The doses will be delivered to Baghdad's three main hospitals, and maybe to some provinces,' said Badr, who confirmed the jabs were donations. 'We will start vaccinations today, Tuesday,' he said."
"The health ministry simultaneously announced it had agreed with the Chinese ambassador in Baghdad to purchase another two million doses, with no details on payment or timing.Sinopharm affiliate Wuhan Institute Of Biological Products says its vaccine has an efficacy rate of 72.51 percent, behind rival jabs by Pfizer-BioNTech and Moderna, which have 95 percent and 94.5 percent rates respectively," Arab News reports.
Pakistan Urges Sri Lanka to Join China-Pakistan Economic Corridor, Sparking Concern in Delhi – "Pakistan's offer to Sri Lanka to join its multibillion-dollar trade and infrastructure scheme with China under Beijing's Belt and Road Initiative has raised concerns in Indian policy circles, as New Delhi seeks to secure its influence in a region where China's presence is growing."
"On a two-day visit to Colombo last week, Pakistani Prime Minister Imran Khan urged Colombo to participate in the China-Pakistan Economic Corridor, which comprises railways, power plants and the deepwater Indian Ocean port of Gwadar. The CPEC is aimed at offering China a major overland route from its western frontiers to the world but critics have accused it of being a debt trap for Islamabad. India has kept a close watch on the visit but has not commented on it." South China Morning Post reports.
Morocco Top Arab Exporter to Brazil in January – "In January 2021, Morocco exported $100 million of goods to Brazil, making the country the top Arab exporter to the country. According to data from the Arab Brazilian Chamber of Commerce (ABCC), Morocco had the most sales, claimed Brazil."
"Morocco's exports to Brazil were up by 95.5%. Moroccan exports to Brazil with the most growth  were fertilizers (118.3%), inorganic chemicals (137.9%), and seafood (44.2%). Morocco and Brazil share good trade cooperation. In 2020, Moroccan exports to Brazil reached $1.2 billion, making Brazil the third largest customer after France and Spain. Brazil's trade with all Arab countries climbed by 17.3% in January compared to the previous year." Morocco World News reports.